Artfully perched on the edge of a cliff, with endless sea views from the pool deck and living areas, Villa Amanzi Kamala is tailor-made for unforgettable weddings. Say your vows on the ceremonial platform on top of the infinity pool, which merges seamlessly into the blues beyond. There's plenty of space for elegant wedding dinners against dramatic sunsets on the pool deck and lawned terraces, while rehearsals and small-group pre-wedding cocktails are best organised in the open-sided pavilion set on a raised platform at one end of the deck.
Spread over three levels, maximising on its hillside location, Villa Amanzi Kamala is an exceptional event venue. The sound of waves crashing on the rocks below is a treat only a few villas in Phuket enjoy.
The villa can accommodate up to 40 guests (standing or seated) for the main function. Our events team will be happy to connect you with the best planners and organisers on the island, to make your day as special as it deserves to be.

Max sitting capacity: 40 guests
Max standing capacity: 40 guests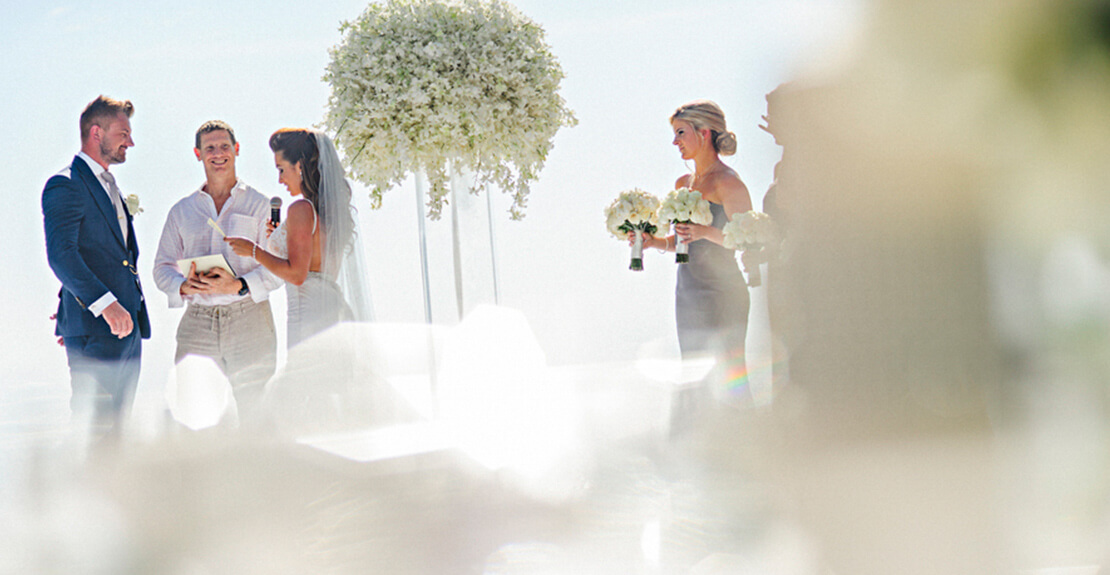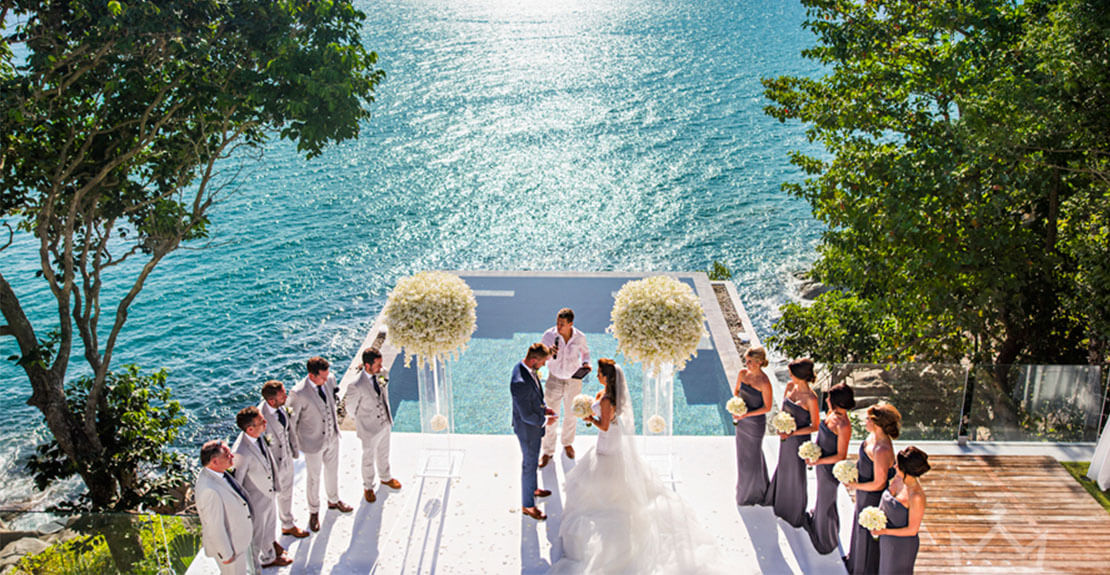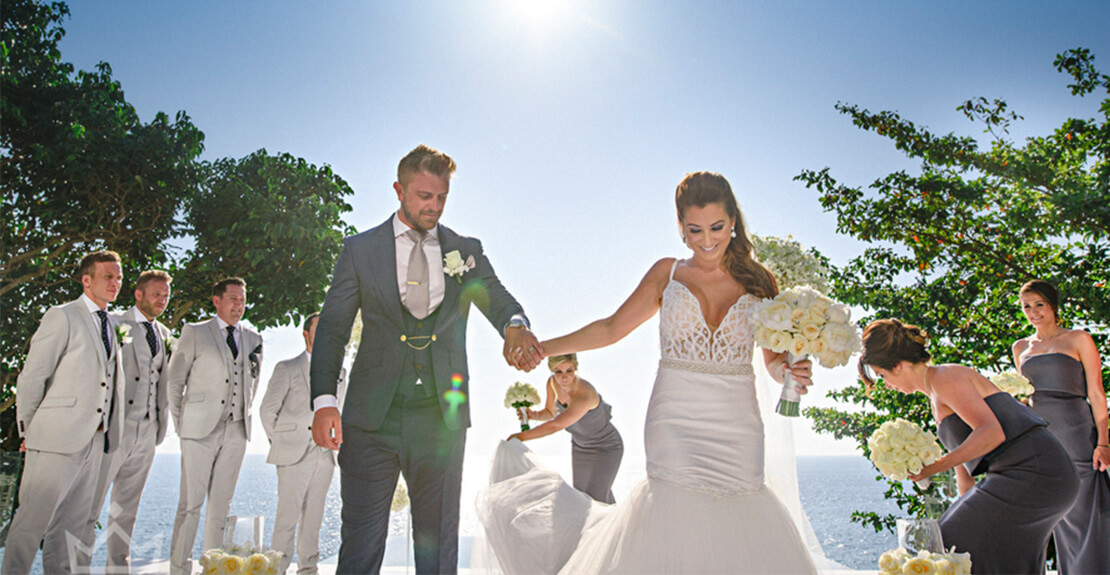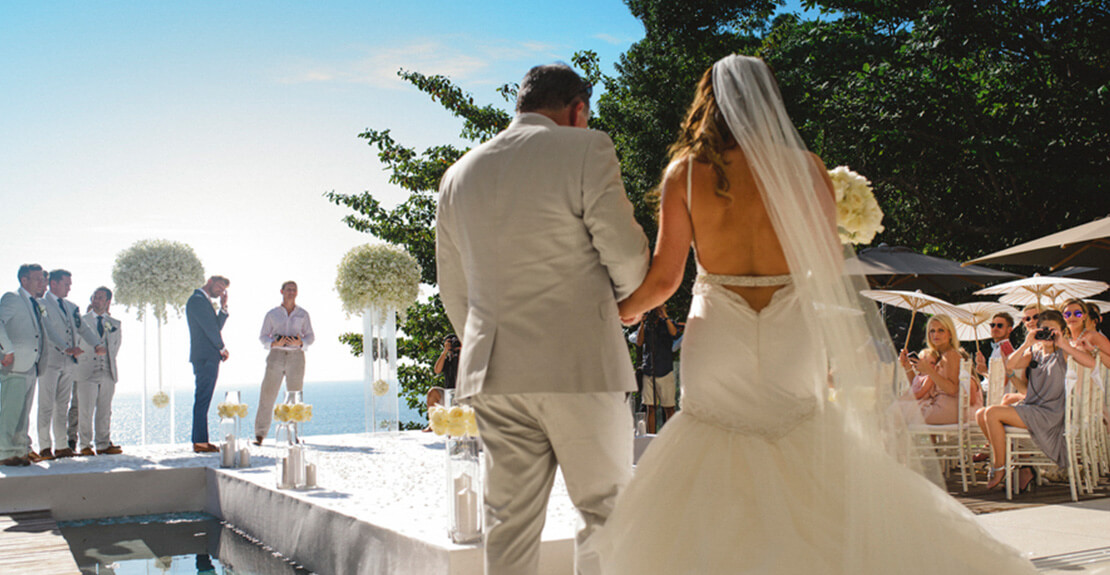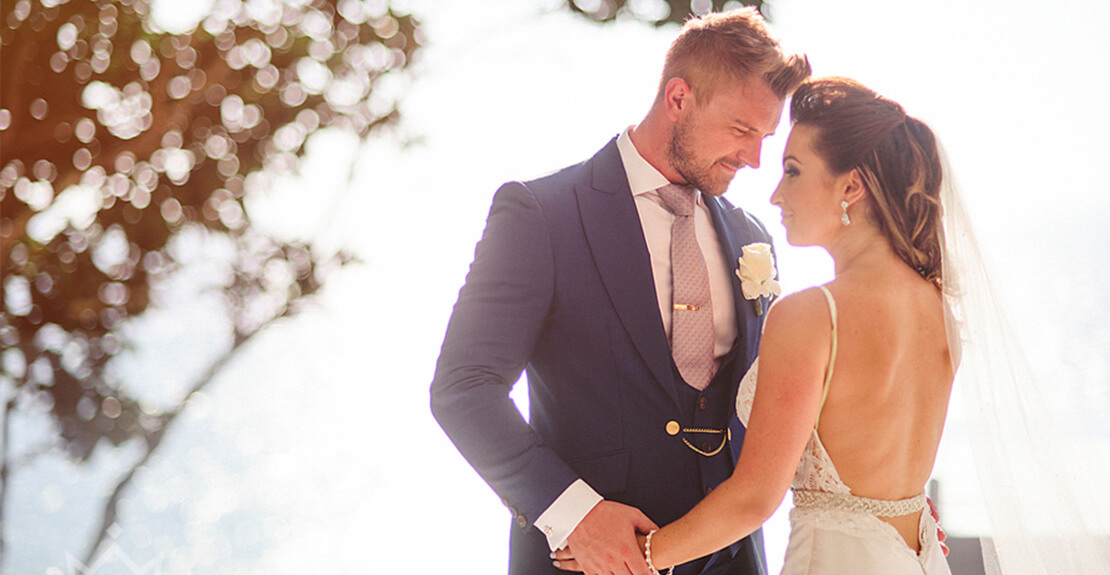 A day to remember
Life together begins at the most beautiful places on earth.
Artfully perched on the edge of a cliff, with endless sea views from the pool deck and living areas, Villa Amanzi Kamala is tailor-made for unforgettable weddings. Say your vows on the ceremonial platform on top of the infinity pool, which merges seamlessly into the blues beyond. There's plenty of space for elegant wedding dinners against dramatic sunsets on the pool deck and lawned terraces, while rehearsals and small-group pre-wedding cocktails are best organised in the open-sided pavilion set on a raised platform at one end of the deck.

Spread over three levels, maximising on its hillside location, Villa Amanzi Kamala is an exceptional event venue. The sound of waves crashing on the rocks below is a treat only a few villas in Phuket enjoy.

The villa can accommodate up to 40 guests (standing or seated) for the main function. Our events team will be happy to connect you with the best planners and organisers on the island, to make your day as special as it deserves to be.


Max sitting capacity: 40 guests
Max standing capacity: 40 guests